Summary:L Shaped Anchor Bolts are embedded in concrete to ...
L Shaped Anchor Bolts are embedded in concrete to support heavy equipment and structural steel.
They are commonly used in highway signs, light poles, and other applications. The hook portion of the anchor bolt creates resistance, preventing it from being pulled out of the concrete foundation. For this reason, L Shaped Anchor Bolts are widely used. You can find a wide variety of different L Bolts at Haiyan Yingjie Fastener Co.,ltd.
These bolts are highly durable and tough. They are ideal for structural, industrial, and concrete projects. Amongst the many different kinds of anchor bolts, the L-shaped bent anchor bolt is a popular choice due to its remarkably high load capacity. It comes in a variety of sizes to meet your concrete anchor bolt needs. For more information on the use of these anchors, click here. This article will describe how to use L-shaped anchor bolts.
The L-shaped anchor bolts are also known as foundation bolts. These types of anchor bolts are used to secure steel beams to columns or concrete walls. They are made of carbon steel or stainless steel, and have a threaded top for increased strength. The bottom of these anchor bolts is rounded to create resistance, preventing them from pulling out. You can choose from stainless steel or carbon steel in a variety of diameters and lengths.
Chemical Anchor Bolts are also commonly used in construction. Unlike conventional anchors, they are non-dissociable, and require special concrete for fixing. They can be divided into two types, typical chemical anchors and special upside-down cone chemical anchors. Similarly, mechanical anchor bolts work by friction and are further divided into two main categories - bottom anchor bolt and development anchor. Once installed, the L-shaped anchor bolts will be an integral part of your construction.
DIN 976 Threaded Studs
DIN 976 threaded studs are headless fasteners that will meet the requirements of the DIN standard. They will be made from high-grade steel, stainless steel, alloy steel, or carbon-steel. Tolerances for this type of fastener are generally required. If they are intended to be used in high-tension applications, they will meet DIN 267. They will be galvanized and subject to other surface treatments, including phosphating and electroplating.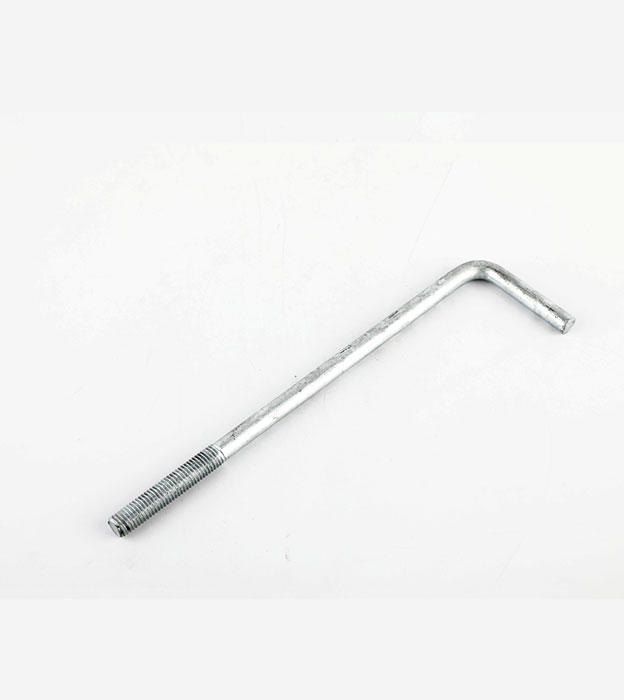 L BOLT
Product: L Shaped Bolt
Standard: DIN, GB, ANSI, BSW
Material: carbon steel or specified
Level: 4.8 Level 8.8
Specifications: M3~M45, 3/16"~1-3/4"
Anchor: support specified
Thread: fine teeth, coarse teeth, imperial, American, German
Surface treatment: natural color, galvanized, hot-dip galvanized, blackened, yellow zinc plated
Packing: sacks, paper bags, trays, or upon request