Summary:You can purchase stud bolts in a variety of materi...
You can purchase stud bolts in a variety of materials.
Some of these materials are steel alloys. Others are stainless steel or rare exotic materials. Stud bolts can also be coated, finished, or plated with yellow zinc or Xylan. Depending on the type of application, they can be customized to meet tight tolerances. As an added benefit, you can have them custom made to your specifications.
Stud bolts are fastened by means of two heavy steel nuts. These nuts are then threaded into the stud. This fastening method provides a more even distribution of torque load and improved reliability. It also reduces the chance of gasket failure. While the nut is usually not threaded, the stud bolt is. You can purchase stud bolts with cut threads or full body bolts. U-Bolt-it's stud bolts are designed to be high-performance and highly durable. 
Stud bolts are available in different grades. The Grade B7M bolt is used in hydrogen and hydrofluoric acid applications. The Grade B8 stud bolt is made of austenitic stainless steel. It requires solution annealing to ensure maximum corrosion resistance. The grade B8 stud bolts are made for high-temperature applications. You can find Grade B8 stud bolts online, or you can contact a certified supplier in your area.
Unlike other types of fasteners, stud bolts are highly versatile. A stud bolt with a threaded rod can fasten many metal components. Its fully-threaded design allows the nut to move along the bar, providing an adjustable member for structures and machines. It can also be used as an anchor bolt for civil engineering. The applications for stud bolts are seemingly endless. You just need to know where to look for them.
A common question is "What is the difference between a Tap-End and Double-End Stud?" Both have the same purpose: to secure a piece of metal, they secure it to the opposite surface. Typically, tap-end studs are shorter than nut-end studs, but they have longer threads on both ends. A double-ended stud, on the other hand, has equal threads on both ends and is designed for nuts.
A stud bolt is a steel rod with two threads on the ends. It can be used to fasten a variety of objects, from plumbing to machinery. They are used extensively in flange connections, and they have numerous uses in general industry.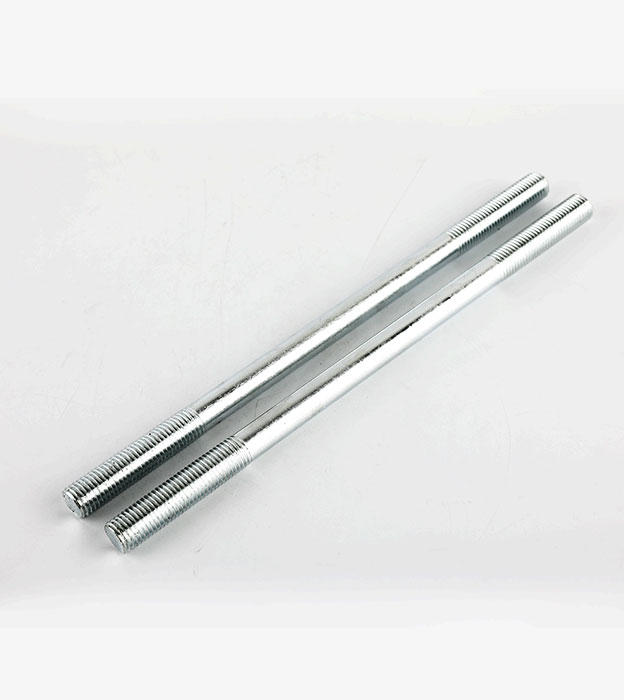 | | |
| --- | --- |
| Location: | China |
| Business Type: | Manufacturer, Suppliers |
| Brands: | HYYJ |
| Certificate: | ISO9001 |
| Terms of payment and delivery: | 30% down payment;70% before shipment/FOB CIF |
| Minimum order quantity: | 500KGS |
| Price: | Consultation |
| Packing details: | KUNDLE PACKING OR CANTON PACKING THEN ON THE PALLET |
| Delivery time: | 30 DAYS |
| Payment method: | TT LC |