Summary:When it comes to flanges, Stud Bolts are essential...
When it comes to flanges, Stud Bolts are essential for mounting a wide range of mechanical equipment.
Their size is determined by the pressure class of the flange. These bolts are also available in different ANSI material specifications, and the common thread pitch is UN. They can be specified according to the ASME/ANSI Unified Inch Screw Threads. Here are some common ANSI/ASME B16.5 stud bolt specifications:
ASTM Grades B7, B16, B8M, L7, and B8M are commonly used, but stud bolts can also be made of rare exotic materials for specialized applications. The common alloy steel grades are Alloy 20, Inconel, and Hastelloy. As an added advantage, stud bolts are available with custom coating and finishing processes to meet strict specifications. Some manufacturers also offer specialized cutting and chamfering services to match the specifications of ASME flanges.
As their names suggest, studs are long shafts with threaded ends. A bolt, on the other hand, has a flat head at one end and is partially threaded. A technician can use a screwdriver or wrench to increase or loosen the tension in these bolts. However, studs can be more difficult to install, and a professional should install them. You'll be amazed at how fast a professional and courteous technician can be.
In terms of size, stud bolts are used in a variety of industries. They are commonly used in the oil and gas industry, as one of the most common connections in the petrochemical industry. However, they are also used in construction, automobile production lines, and water and sewage systems. You can find many types of stud bolts, and the size of the bolt you need will depend on your particular needs. You can even find stud bolts with coating for extremely aggressive environments.
A stud bolt is a threaded rod with two heavy hexagon nuts on either end. It has threads along the length of its body and is designed to fit between flanges of different sizes. Its size and thread pitch determine the amount of studs you'll need for the connection. And while the size of a stud bolt will depend on the type of flange, you'll find them in both metric and imperial sizes.
There are two main types of stud bolts: class 1 and class 2. Both types of stud bolts are commonly used for the same purposes, and they come with their own advantages and disadvantages. Class 1 stud bolts are not strain-hardened. They have a higher yield strength, but they are not as strong as the corresponding class 2.
The first kind of stud is called the hex head nut.
It's a type of nut that is used for holding pieces together. It's designed to pass through the items and screw into a nut. Its size varies, depending on the type of assembly that you're trying to complete. However, if you're installing a piece of equipment that has a stud bolt, it will be important to make sure the screw nut is properly threaded and is the correct type.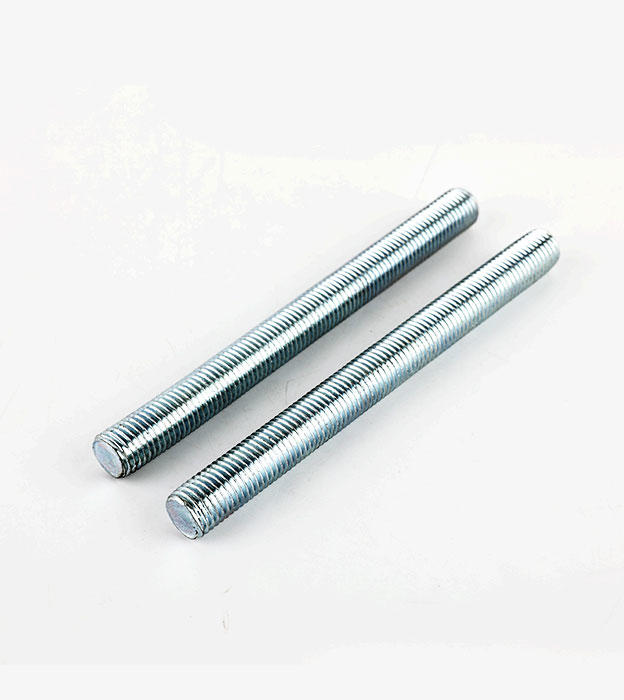 Product: STUD BOLT
Standard: DIN, GB, ANSI, BSW
Material: carbon steel or specified
Level: 4.8 Level 8.8
Specifications: M3~M45, 3/16"~1-3/4"
Anchor:support specified
Length: 50-3500mm, 1''-120''
Thread: fine teeth, coarse teeth, imperial, American, German
Surface treatment: natural color, galvanized, hot-dip galvanized, blackened, yellow zinc plated
Packing: sacks, paper bags, trays, or upon request