Summary:Stainless Steel Threaded Rod Stainless Steel Thre...
Stainless Steel Threaded Rod
Stainless Steel Threaded Rod is a versatile type of metal that can be used in a variety of applications.
There are several advantages to this type of metal, and Haiyan Yingjie Fastener Co.,ltd has a variety of different types to suit your needs. This material can be fabricated in various forms and has additional processes that can be applied to it.
This versatile metal fastener comes in various thread numbers and sizes. All of them have a UNC thread that will effectively fasten two materials together. Stainless steel threaded rods are generally 316 stainless steel, which provides maximum corrosion resistance and durability. It is ideal for use in marine and industrial applications.
Stainless Steel Threaded Rod is available in different grades. 316 stainless steel is a high-temperature alloy that provides resistance to oxidation up to 2000 degrees Fahrenheit. It is a more cost-effective alternative to nickel alloys. However, this type of stainless steel has lower strength and temperature resistance than its 304 counterparts.
Stainless Steel Threaded Rod is a popular type of metal. Its high resistance to corrosion and resistance to a variety of industrial environments makes it an ideal choice for many industries. It is also highly durable, easily cleanable, and has top aesthetic properties, making it ideal for a variety of visible applications.
Threaded rods can also be used to join two materials, or to stabilize structures. They are often used by contractors and builders when constructing homes and buildings. They are also widely used by metalworkers in the manufacture of consumer goods and special-purpose machinery. Stainless steel threaded rods can be bent to meet specific requirements and specifications.
Stainless Steel Threaded Rods can be bent and reheated many times to fit a variety of purposes. The best way to bend stainless steel threaded rods is to place them in a vise. Once the rod is reddish in color, it can be bent. If the rod is too hot, apply more heat to it.
Stainless Steel Threaded Rod is a common fixture on construction sites and industrial projects. Stainless steel is used in these situations because it is resistant to staining and corrosion. Stainless steel is an alloy composed of low carbon grades and various percentages of chromium and nickel. The high chromium content helps stainless steel resist corrosion, while the low carbon content prevents hardening. This type of metal is especially useful for projects where standard bolts would not be enough.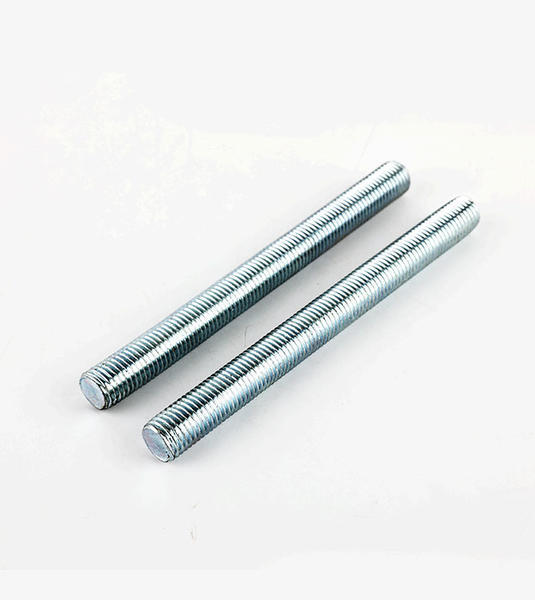 THREADED ROD