Summary:A few things are essential when working with Threa...
A few things are essential when working with Threaded Rods.
A high-quality cutter can ensure a clean cut, removing burrs in the process. It is also light enough to be used for overhead work. After the rod is cut, you can bend it to fit its application. To do this, you will need a bench vice and a propane or Oxy-acetylene torch. Once the rod is bent to the required length, you can use connector bolts to secure it together. Finally, you can cover the ends of the threading with plastic protection caps to prevent damage from corroding.
Threaded rods are typically fabricated by rolling. This process involves passing a round bar through two hardened steel rollers set at a certain distance from one another. As the bar passes through the rollers, the force behind the die slowly increases until it sinks into the material. This process transfers its shape to the material. This process also results in a higher-quality threaded part, which has increased strength, hardness, and wear resistance.
In addition to industrial applications, threaded rods are also widely used in the construction industry. Many threaded rods are used to join materials. They can be inserted into wood or concrete to create a secure joint. They can also be used to stabilize furniture and walls. The high-quality materials and durability of threaded rods make them ideal for many applications. So, why wait any longer? Get started today!
In addition to dimensional tolerances, threaded rods have different thread pitch. Thread pitch is the distance between two points of a screw thread. A pitch gauge can help you identify this. The angle between the two threads is 60 degrees. Another important consideration is the major diameter of the thread. Its smaller counterpart is called the minor diameter. When measuring threaded rods, you should also know the minor diameter. These dimensions should be similar to the major diameter.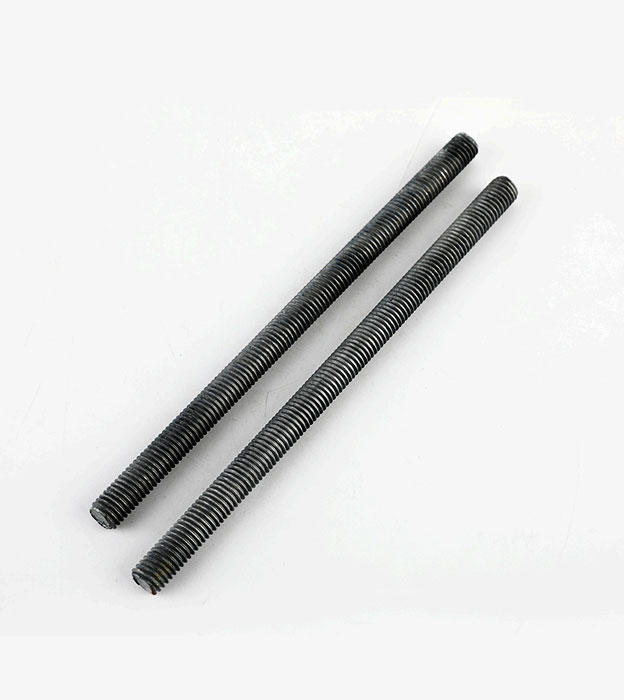 Product: THREADED RODS
Standard: DIN, GB, ANSI, BSW
Material: carbon steel or specified
Level: 4.8 Level 8.8
Specifications: M3~M45, 3/16"~1-3/4"
Length: 50-3500mm, 1''-120''
Thread: fine teeth, coarse teeth, imperial, American, German
Surface treatment: natural color, galvanized, hot-dip galvanized, blackened, yellow zinc plated
Packing: sacks, paper bags, trays, or upon request