Summary:Stud Bolts and nuts are two types of fasteners tha...
Stud Bolts and nuts are two types of fasteners that have distinct advantages and disadvantages.
Unlike bolts, studs do not require a nut or washer, but instead require a nut at one end. Regardless of which type you choose, remember that each has its advantages and disadvantages. Below, we'll explore both types of fasteners. Choosing between bolts and studs can make a world of difference in the overall performance of your automobile.
Threaded stud bolts are designed to fit tight spaces in flanges. The diameter and length of these fasteners depend on the pressure class of the flange. Thread pitches on stud bolts are defined by ASME / ANSI standards and are either UNC or UNF. A metric stud bolt has a symmetrical thread pitch and can be easily inspected. The type of thread is also a factor in choosing a stud bolt.
As with any other fastener, stud bolts come in many different grades. These grades are based on material properties and intended application. Most stud bolts are marked with a material identification stamp on one end. Other grades may have color-coded markings. Ultimately, choosing the right stud bolt is based on the application and the engine performance that will be used for it. Fortunately, BoltPort offers the following types of stud bolts.
Most stud bolts are made of steel alloys. They are also available in stainless steel. Some are even plated with zinc or cadmium to provide increased corrosion resistance. If corrosion resistance is a top priority, then you should consider a metric stud bolt instead. There are a wide range of different metric stud bolts on the market. You can find the one that meets your needs and fits your budget.
While a stud bolt can be a good choice for a wide variety of applications, its most common use is in the oil and gas industry. They are a staple of the petrochemical industry, and are a common connection in the production line of machines and vehicles. Additionally, stud bolts are used in civil engineering as anchor bolts. They are versatile in use and are a great option for any situation where quick and effective assembly is required.
Despite being commonly used in automotive applications, stud bolts are often categorized by their end types. Tap-end studs, for example, have a short threaded end that is designed to accept a nut. Nut-end studs, on the other hand, are threaded both ways and have a longer thread than a tap-end stud. Both types, however, have threaded ends. As such, they require a nut or other type of fastener.
In addition to carrying structural loads, studs can also support a large number of other materials. A typical stud is made from timber and is commonly sized at two-by-four and two-by-six. These sizes can be used in narrower spaces and are much easier to transport. Additionally, they are lighter and easier to cut and carry than timber-framed structures. So, the benefits of using studs are obvious.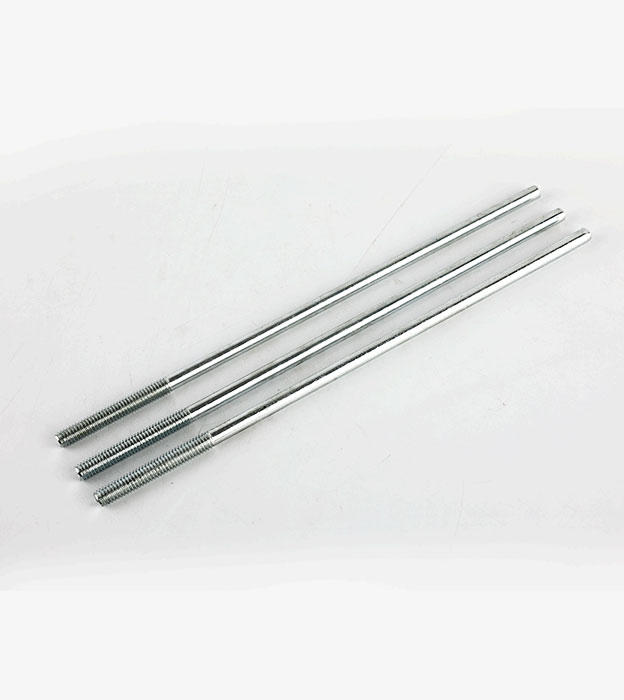 STUD BOLT
Product: STUD BOLT
Standard: DIN, GB, ANSI, BSW
Material: carbon steel or specified
Level: 4.8 Level 8.8
Specifications: M3~M45, 3/16"~1-3/4"
Anchor:support specified
Length: 50-3500mm, 1''-120''
Thread: fine teeth, coarse teeth, imperial, American, German
Surface treatment: natural color, galvanized, hot-dip galvanized, blackened, yellow zinc plated
Packing: sacks, paper bags, trays, or upon request