Summary:The process of manufacturing U bolts includes form...
The process of manufacturing U bolts includes forming, thread type, and metric and imperial dimension standards.
U-bolts are available in a wide range of sizes. In addition to the sizes, the manufacturers also offer a variety of material grades, astm specifications, and torque values. The process used to create these nuts and bolts is explained in the diagram below. To determine the right size for a specific application, you should first determine what type of U-bolt you will be using.
One way to determine the right size for a pipe is to measure its nominal bore. Generally, U-bolts are matched to the diameter of a pipe or round bar. They can accommodate piping with diameters up to 30 inches. After assembling a pipe, you must thread the U-bolt's outer ends through holes in a support beam. To complete the installation, you should thread U-bolt nuts onto the outer ends of the bolts and tighten them using the hand closest to the support beam.
To remove a u-bolt, place the vehicle on jackstands or a level surface. Remove the damaged U-bolt from the axle and replace it with a new one. You'll need a socket wrench to tighten the nuts. You'll also need a jack. To remove the old U-bolt, remove the old one. Use a new u-bolt and connect it with two nuts.
Various applications for U-bolts include anchoring pipes and frames, supporting cables, and anchoring foundations. U-bolts are also common in automotive and plumbing industries. For those who use them in these industries, they are an essential tool for piping installation. The u-bolt is the most universal type of pipe support. There are many types of u-bolts, each with its own set of applications.
If you have a large vehicle, chances are you have a leaf spring suspension system. U-bolts are vital suspension components and can cause a lot of trouble if they fail. Broken U-bolts can also affect your driving comfort. To prevent this, you should have it checked by a mechanic. If you're unable to find an alignment specialist, consider purchasing an online tool that will do the job.
Broken U-bolts are common in vehicle suspension.
Besides the ability to provide the desired ride height and handling characteristics, they help prevent leaf spring flexing. Additionally, they prevent the centerbolt from being sheared and minimize the horizontal forces on the spring. Generally, U-bolts are durable, but overloaded vehicles can result in a broken spring. To ensure that you get the proper clamping, consult a mechanic or an auto parts store.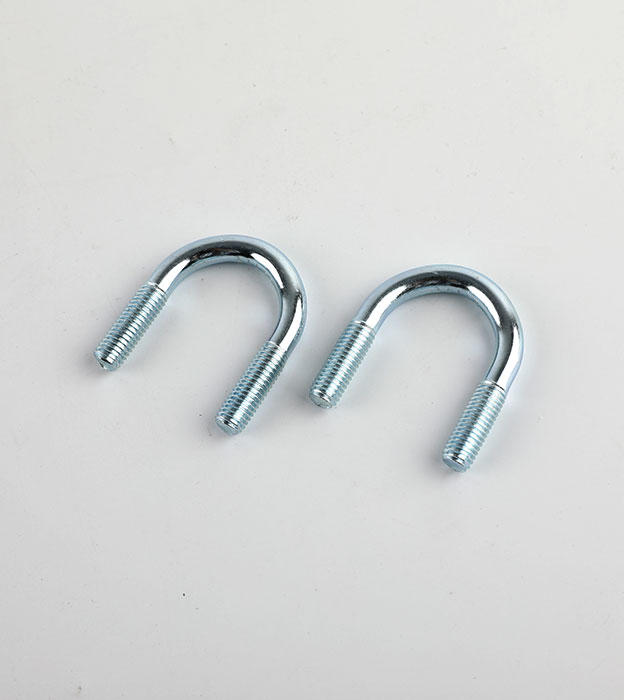 U BOLT Details
Product: Din3570 U-bolt, JISB 2809
Standard: DIN, GB, ANSI, BSW,JIS B(Japanese Industrial Standards)
Material: carbon steel or specified
Level: 4.8 Level 8.8
Specifications: M3~M45, 3/16"~1-3/4"
Thread: fine teeth, coarse teeth, imperial, American, German
Surface treatment: natural color, galvanized, hot-dip galvanized, blackened, yellow zinc plated
Packing: sacks, paper bags, trays, or upon request